AT CONCORD AEROSPACE, WE OPERATE UNDER THE PHILOSOPHY OF EMBRACING RENAISSANCE DISCIPLINES. WE FIRMLY BELIEVE THE REALMS OF ART, DESIGN, FUNCTION, AND MANUFACTURING CAN SEAMLESSLY INTERTWINED BY SINGLE INDIVIDUALS.
WE FOSTER AN ENVIRONMENT THAT ENCOURAGES MULTIDISCIPLINARY COLLABORATION AND EMPOWERS OUR TEAM MEMBERS TO EXPLORE DIVERSE FIELDS OF EXPERTISE.

AS THE CURRENT DESIGN AND PRODUCT DEVELOPMENT METHODS ARE RAPIDLY CHANGING, WE ARE STAYING AHEAD OF THE CURVE WITH OUR AGILITY OF PRODUCTION AND INNOVATION OF MANUFACTURING TECHNIQUES THAT REFLECT IN ALL OF OUR PRODUCTS AND DELIVER EXCEPTIONAL VALUE TO OUR CLIENTS AND THE WIDER WORLD.

OUR COMMITMENT TO THE UNITY OF ART, DESIGN, AND FUNCTION IN EVERYTHING WE PRODUCE EMPOWERS US TO DEVELOP TRANSFORMATIVE IDEAS THAT RESONATE ACROSS DISCIPLINES AND GENERATIONS AND HOPEFULLY INSPIRE BOTH PRESENT AND FUTURE GENERATIONS OF CREATIVE INNOVATORS.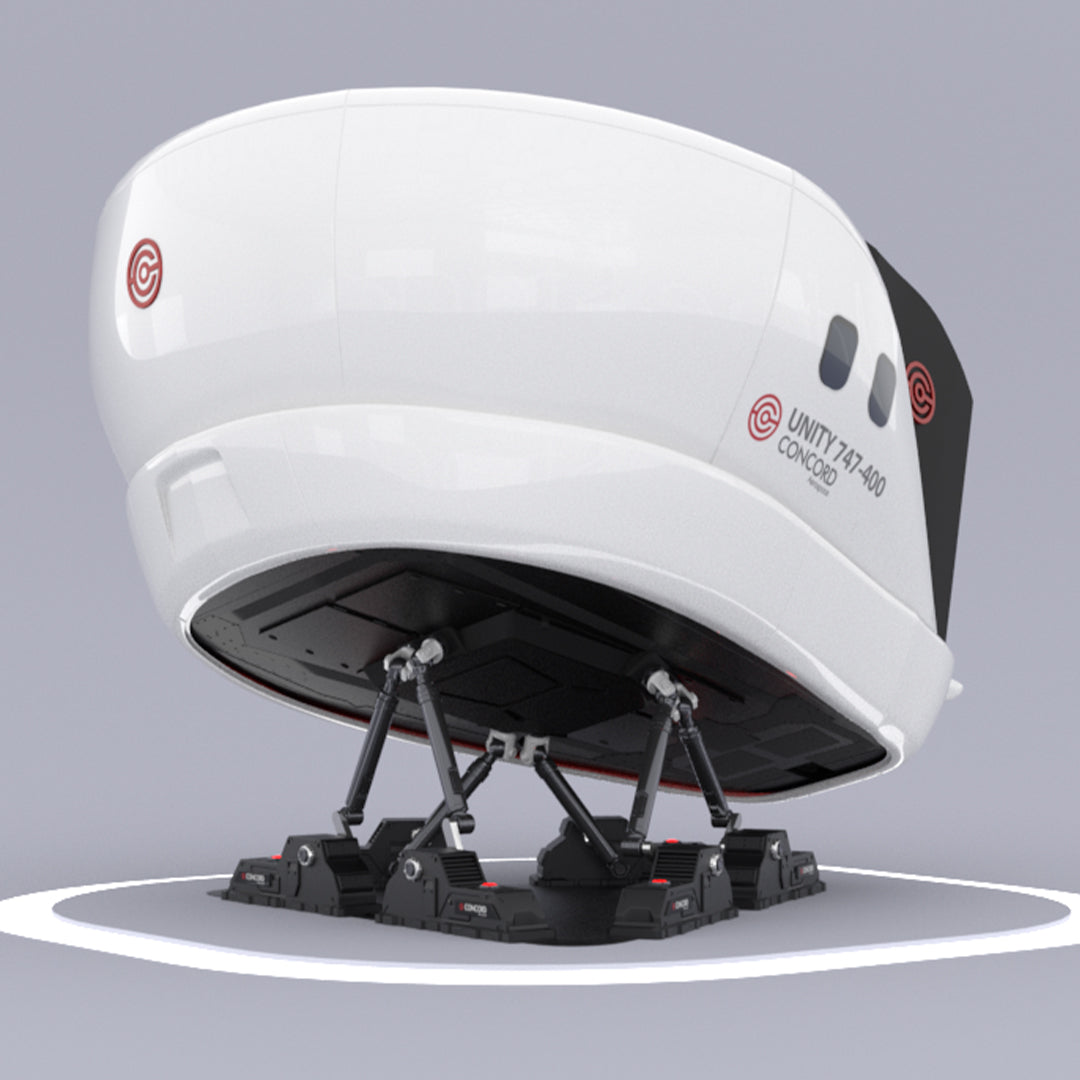 SIMULATOR DESIGN & PRODUCTION
Utilizing the latest design, materials, and state-of-the-art manufacturing technologies, Concord Aerospace manufactures some of the most realistic and efficient air and spacecraft mission training solutions and hardware components designed and built at one of the industry's most agile manufacturing facilities.

Concord Aerospace can design or reproduce the most outstanding possible fidelity for any existing or future air/spacecraft. Our extensive range of custom products are featured and utilized in the aerospace industry, commercial aviation flight training, and future spacecraft development projects and showcased in museum displays and motion feature sets and components.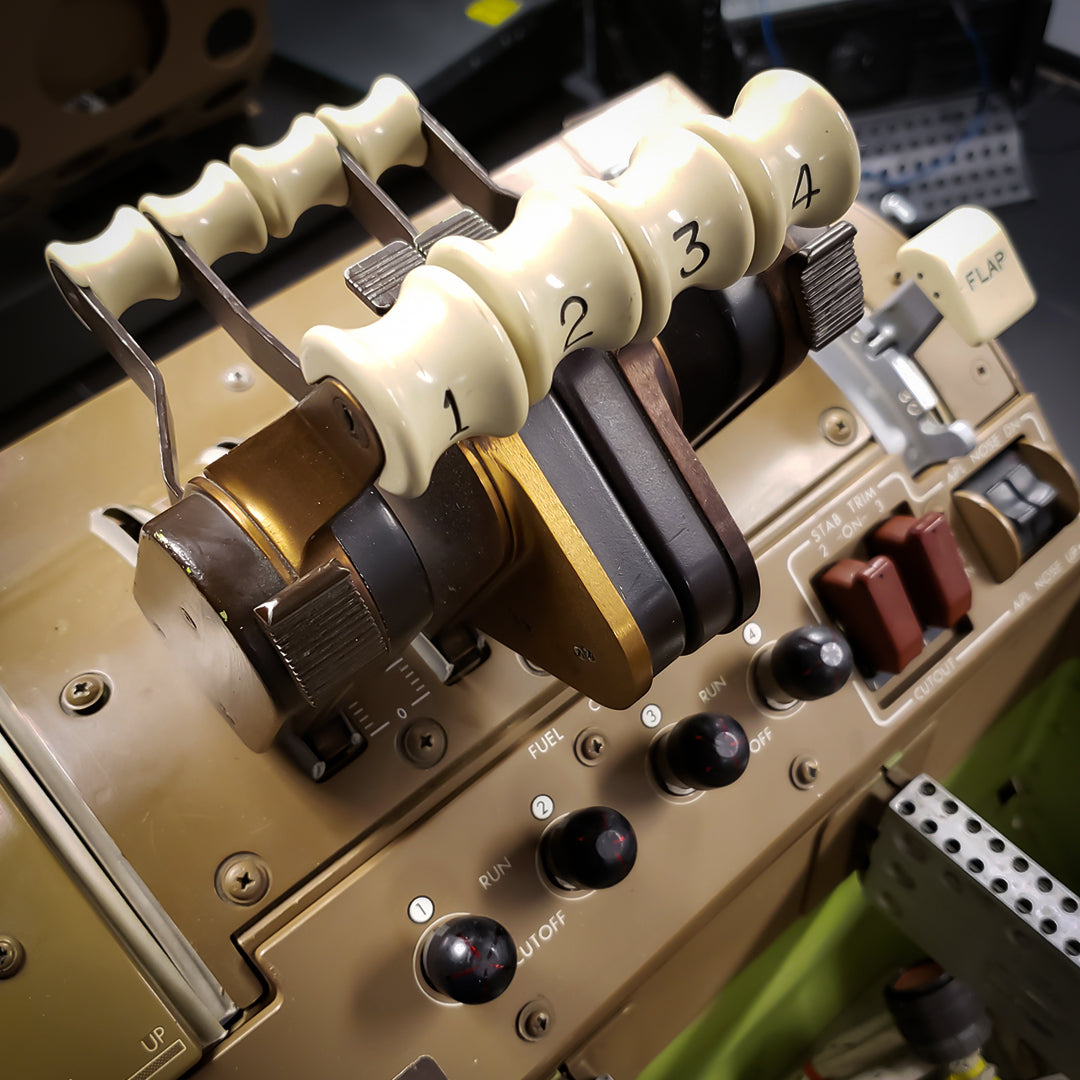 HARDWARE DEVELOPMENT & CONSULTATION
Concord Aerospace is proud to be the largest "real aircraft parts" supplier to the home cockpit builder community. From aircraft cockpit trims to yokes, seats, throttle quadrants to full set of real avionics, we have a very large inventory of parts in stock at all times.Concord Aerospace also collaborates for the ultra-high end cockpit builders and provides entire cockpit cuts and assists with the integration and buildout of these complex projects.You can reach us directly at contact@concordaerospace.com.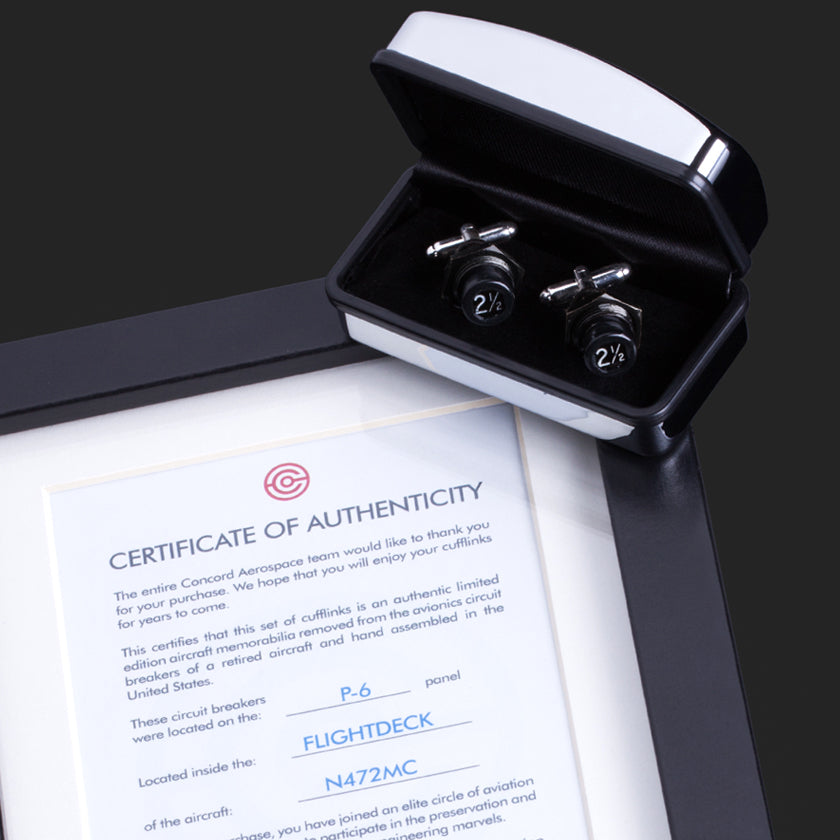 AIRCRAFT MEMORABILIA & LEGACY
In 2016, we placed an entire Boeing 747-400 on eBay for sale. What started out as an internal test of our internal departments, ended up becoming the foundation to an entire branch within our company specializing solely in the preservation and protection of aircraft and their legacy.As we launch JetCufflinks ® in 2017, we are preparing for an entire line of products which we hope will inspire and educate a new generation of aviation enthusiasts. A large portion of the sales from our memorabilia products are being used to develop aerospace hardware to improve the training of current flight crews.
EXPLORE
The biggest benefit of Apollo was the inspiration it gave to a growing generation to get into science and aerospace.